It's been a long ride
During the past 30 years of history, the size of our castings has never been the same.
We have been increasing the size of the pieces we produce at the same time as we have been implementing and adding technology to our process and plant.
Our main process is ceramic moulding using precise ceramic moulds. Our own process, developed during years of research, for the manufacture of hydraulic components
One of the main handicaps in ceramic moulded process has always been the size of the casting.
Many foundries, with this process, have not been able to produce casting over 100 Kg of weight. Even nowadays this is still being a challenge for most ceramic foundries.
At Freeze Cast, we have been researching and studying new ways to provide the parts you need. We have been increasing the size of castings and the barrier of the 100 Kg was surpassed several years ago.
Today we are producing, frequently, castings over 300 kg and 400 Kg.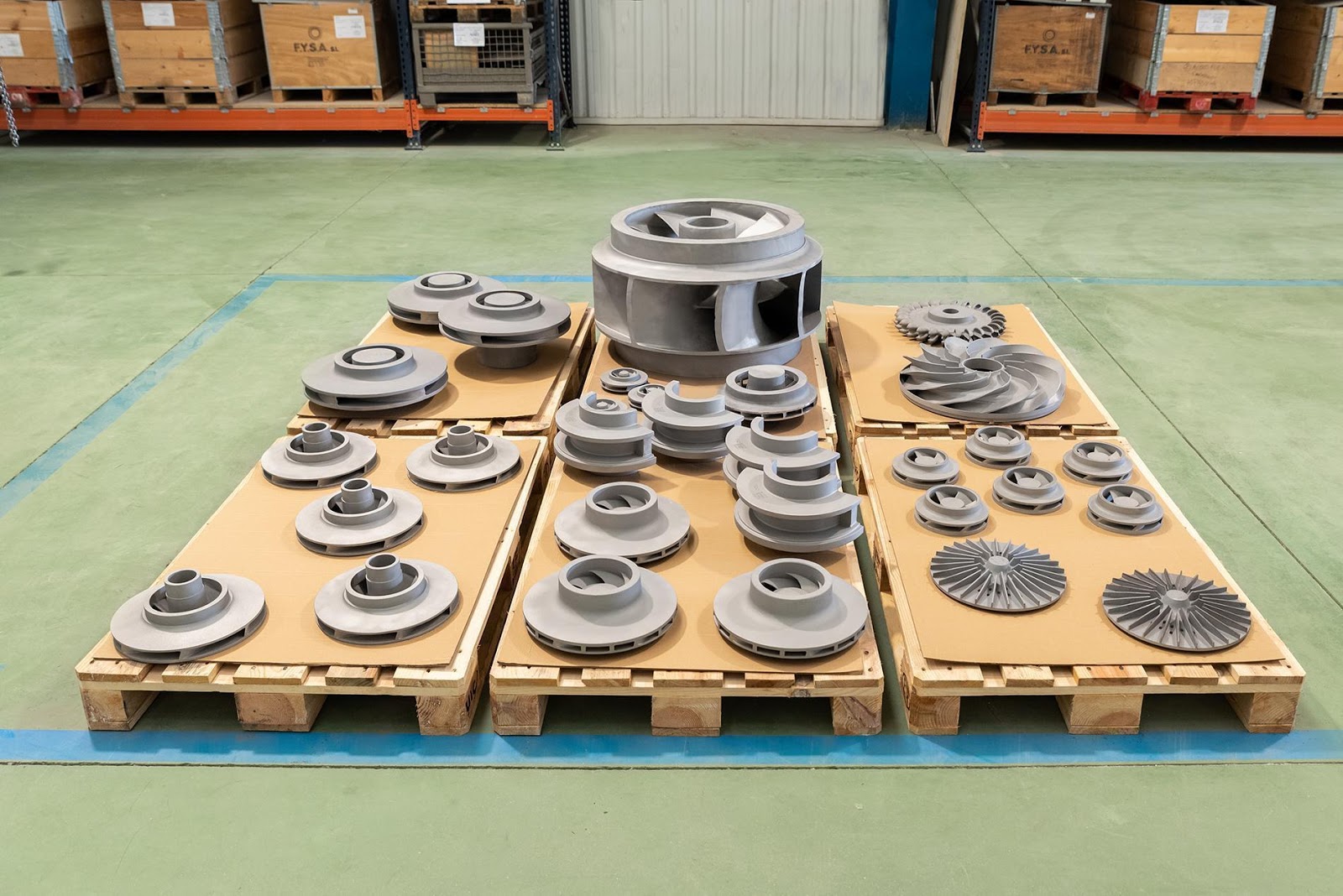 How do we do it?
At FREEZE-CAST we adapt to your needs and we have the capacity of manufacture parts specially designed for your equipment.
The metal casting process has now become an integral part of the manufacturing industry and can be used to create complex geometric parts with relative ease, regardless of part size.
Hydraulic pumps are the most widely used in industry as they are the most commonly used for pumping liquids in general and allow large quantities of water to be moved.
Do you have a hydraulic pump? Do you produce hydraulic pumps?
Then this is of interest to you since to handle large flows you need large-sized parts.
In FREEZECAST we produce this type of special pieces.
Big projects require large pieces
We present to you the part that we have successfully manufactured for an international project in the water application.
Our latest challenge, in this field, has been the production of an impeller with a cast weight of 550 Kg.
The main features of this piece:
It's a double suction impeller.
It has been manufactured in austenitic steel with low carbon.
The piece was served pre-machined and examined with dye penetrant test.
Moreover, the casting passed satisfactorily all requested controls for visual inspection.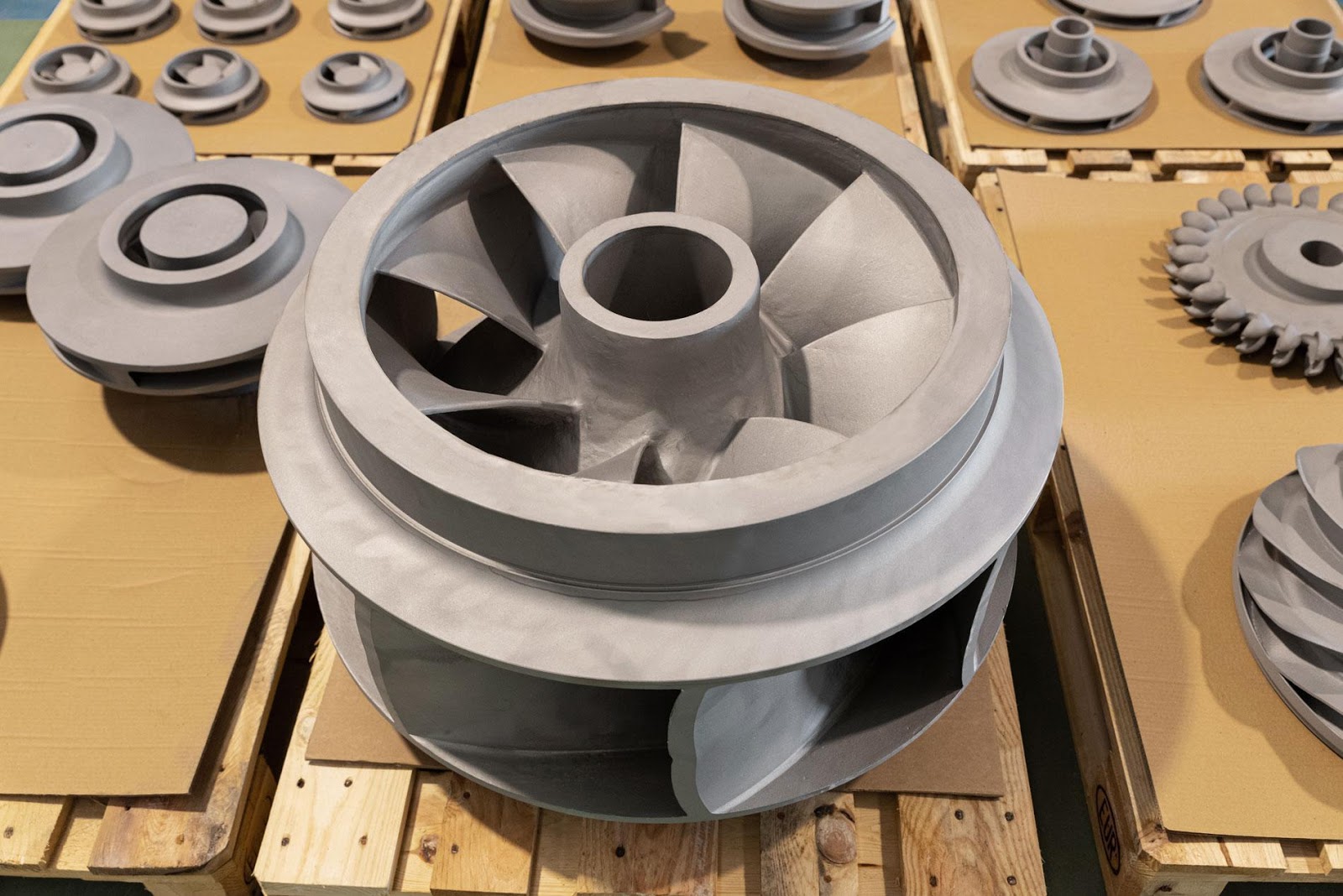 With this casting our whole technical and production teams threw themselves into the development of the project and had to come up with new technical solutions and production practices to achieve a positive and successful result.
To produce a large part adapted to the needs of the market, sometimes the creativity and skill of an experienced foundry is needed.
At Freeze Cast we do not stop researching and investing to achieve new challenges that meet our customer's needs.
We adapt to the necessities of our clients and provide you with parts specially designed for you, adapted to the requirements of your pump equipment.