When it comes to buying manufactured products, there is a wide range of companies an enterprise can choose from. Nowadays, with globalization, it is possible to buy a product that has been created in any part of the world. But does it really make a difference where a company buys the components they need?
It actually does matter. Buying European manufactured products has a lot of advantages for companies all around the world, as well as for the ones that are also based in Europe.
Advantages of buying European products
Service and quality standards
In the European Union, some standardisations are voluntary, but they are very relevant when it comes to proving the safety and quality of the environment where the manufacturing takes place, as well as the product itself.
At Freeze Cast, we take very seriously our qualifications and certificates, that is why we are continuously improving our manufacturing process. As of right now, our certificates include:
ISO 9001. Quality Management System.
ISO 45001. Occupational Health and Safety Management System.
ISO 14001. Environmental Management System.
TÜV AD 2000 WD. Quality Assurance System in accordance with the Pressure Equipment Directive 2014/68/EU, Annex I, Section 4.3 and AD 2000-Merkblatt W 0.
Respect for working conditions and safety
It is also important to say that products manufactured in the European Union also mean that the conditions to create those pieces are safe.
Every company in the European Union is obliged to provide safe working conditions for their employees, which might not occur in other countries where work laws are not as developed as in Europe.
Our top priority at Freeze Cast is to guarantee the best possible conditions for our employees in terms of security and health in the workplace. We have developed protocols that exceed the requirements of the ISO 45001 qualification.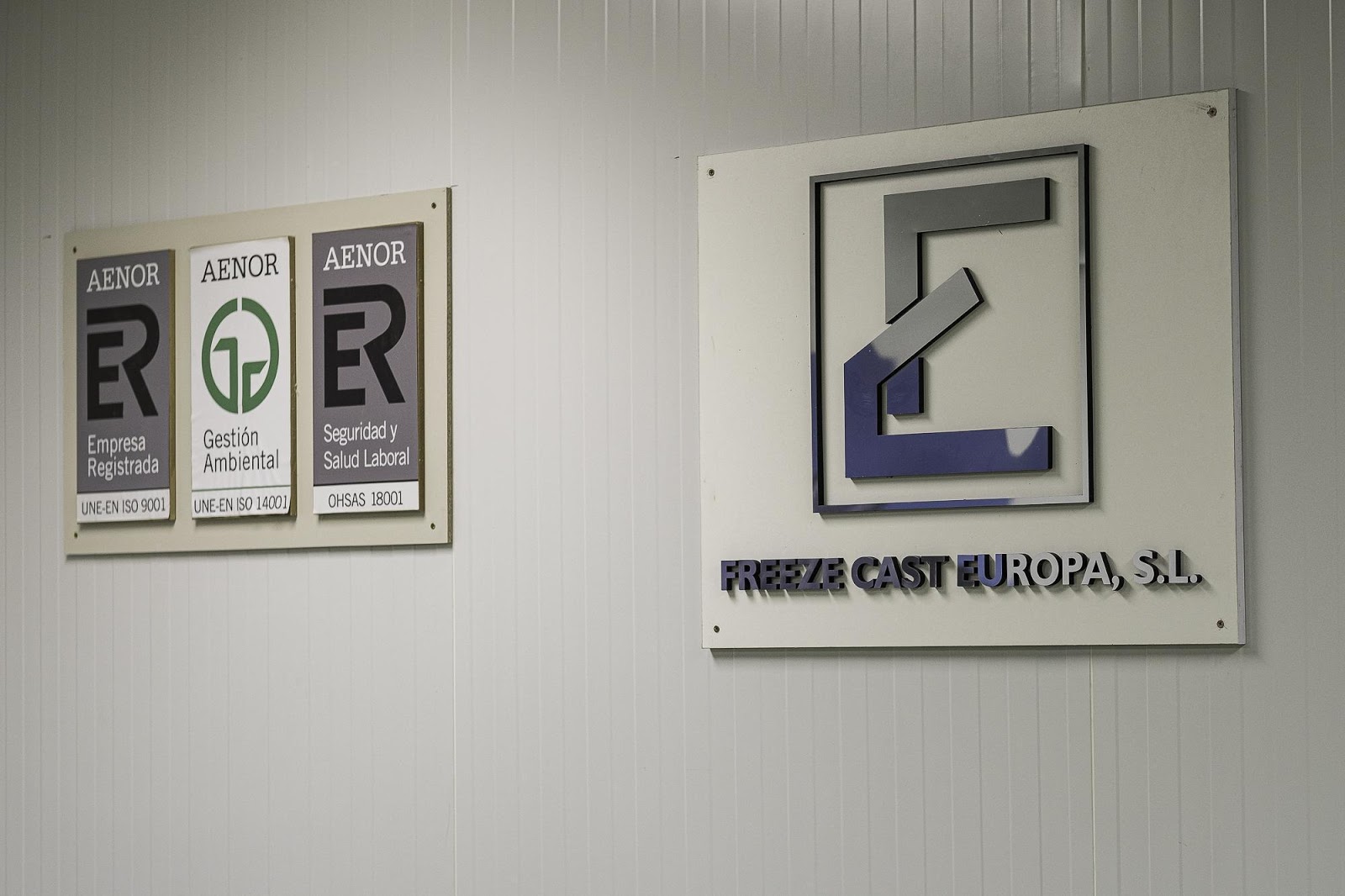 Quick service
In the actual market, deadlines are really tight. Which becomes a true necessity in the demanding environment of Aftermarket, where deadlines are reduced and parts must be delivered quickly.
Therefore, it is essential to have a supplier who can meet these tight deadlines, without the final product being affected by it.
It does not matter where you are located, in Freeze Cast we have a compromise to deliver the parts you need in a fast way, without a reduction in terms of quality.
Sustainability
As you read before, we have been certified with the UNE-EN ISO 14001 which means we ensure our working process is sustainable and respects the environment.
Buying pieces manufactured in Europe assures that your company is buying products that are contributing to the creation of a more sustainable society.
Mature industrial market
The European Union is a mature industrial market which translates in experience.
After years and years of working in the foundry market we have the knowledge to provide your company with the best quality manufactured pieces.
Time to market and delivery
The European Union has major transport routes that connect the area with any part of the world, facilitating logistics and the transit of goods.
In addition, if your company is also located in Europe, delivery times will be shorter.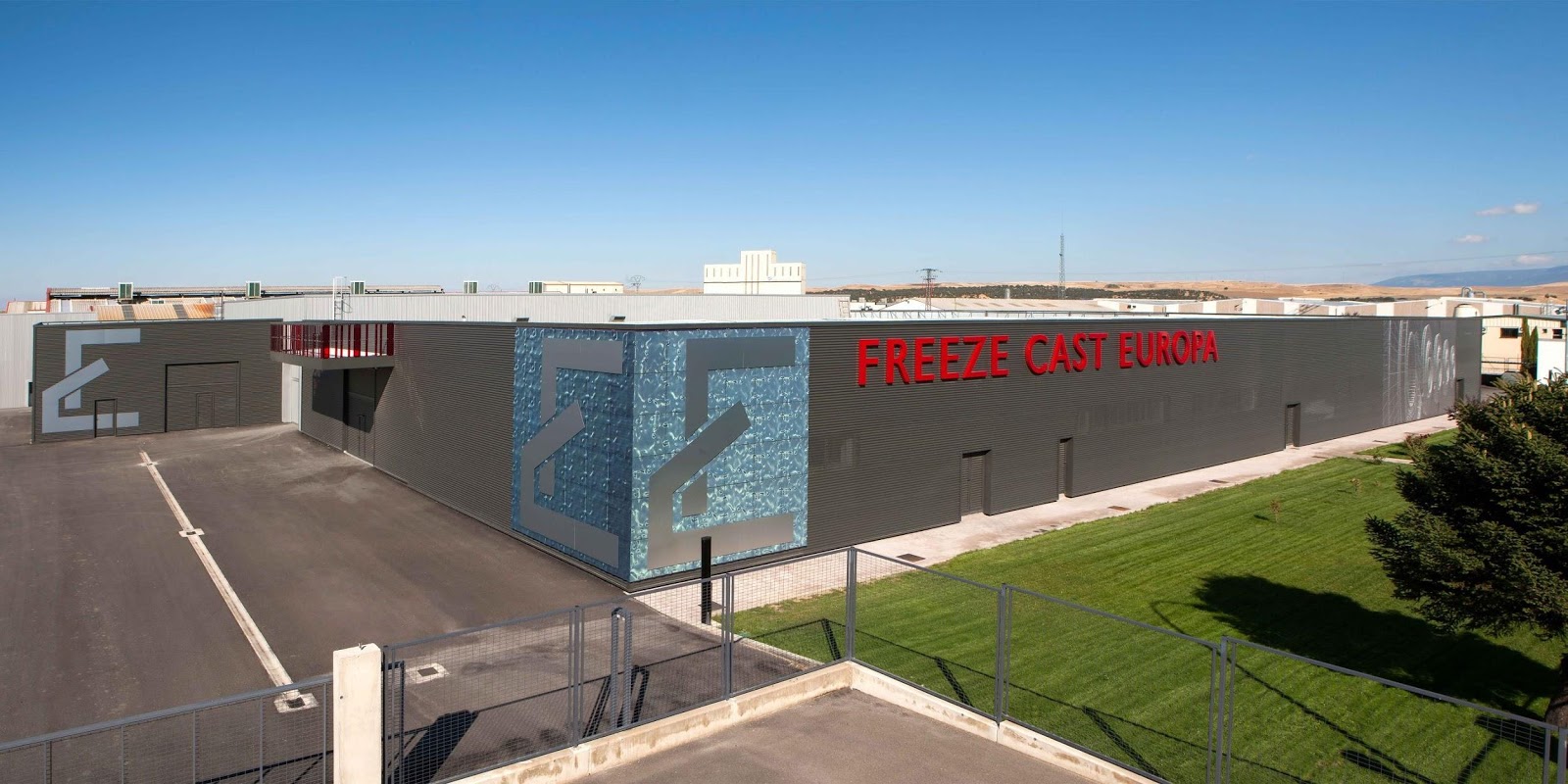 You can count on us
At the beginning of the 80's Freeze Cast was founded. We are a European company focused on offering high quality products and services, following excellent production standards and meeting deadlines efficiently.
We are specialized in the manufacture of parts for hydraulic systems, with the precision of ceramic foundry. Our working policy is based on achieving the satisfaction of our clients by meeting and exceeding their expectations in terms of quality and time.
If you are in need of precision parts or prototyping, we can help you. 
Get in touch with us and we will help you achieve your goals.
---
You may also be interested in reading:
What is positive material identification test (PMI)?
Everything you need to know about Pelton Turbines