Origins
FREEZE-CAST started over 30 years ago as a tailor made small precision ceramic foundry, to satisfy the needs of potential customers that were looking for high quality casting in short series.
At the early stages we were only a foundry, but due to the needs of our clients and the enterprising spirit of the firm, we slowly introduced new activities creating a value added to the foundry.
Following this growing line, in 1990 we acquired the first ladle machine and in the year 2000 the first CNC machine.
The first activities we performed were for basic rough machining and bore hole of the castings.
Present
Nowadays, 20 years later, we have a fully equipped and modern machining shop, which is independent from the foundry.
We have 6 CNC machines capable of:
Machining castings up to 900 mm in diameter
Delivering fully machined castings ready to use
This year 2020, in spite of the global instability due to the pandemic of COVID-19, FREEZE CAST has made two important investments in its machining shop.
On the one hand, the machining building has been renovated, changing the floor to a multilayer pavement of mortar and epoxy resin, with high impact resistance.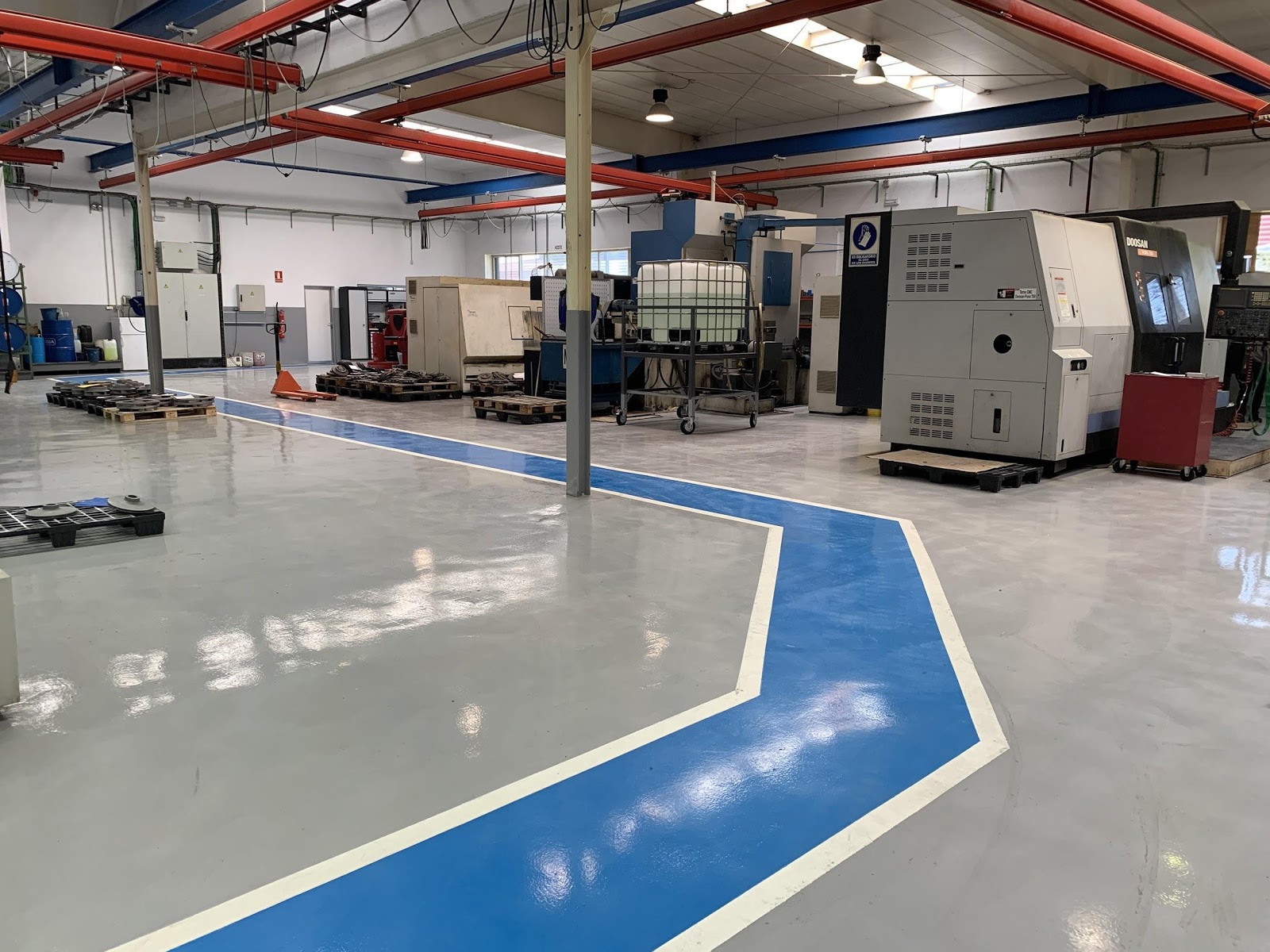 On the other hand, we have acquired the latest CNC DOOSAN 5100 that will allow us to machine castings up to 540 mm in diameter.
This machine has a motorised Rotary Tool 4000RPM/15Hp being able to completely finish the castings.
4 benefits of implementing this process in the machining of parts:
Improves precision
Increases security of operations
Reduces waste
Allows the machining of complex parts

Future
Which is the next step?
Soon FREEZE-CAST will be able to offer castings including wear rings and special quotings to prevent wear away of the components.