To mark March 8, we introduce you to one of our colleagues, Carla Villegas, industrial engineer and head of Production Control at Freeze Cast.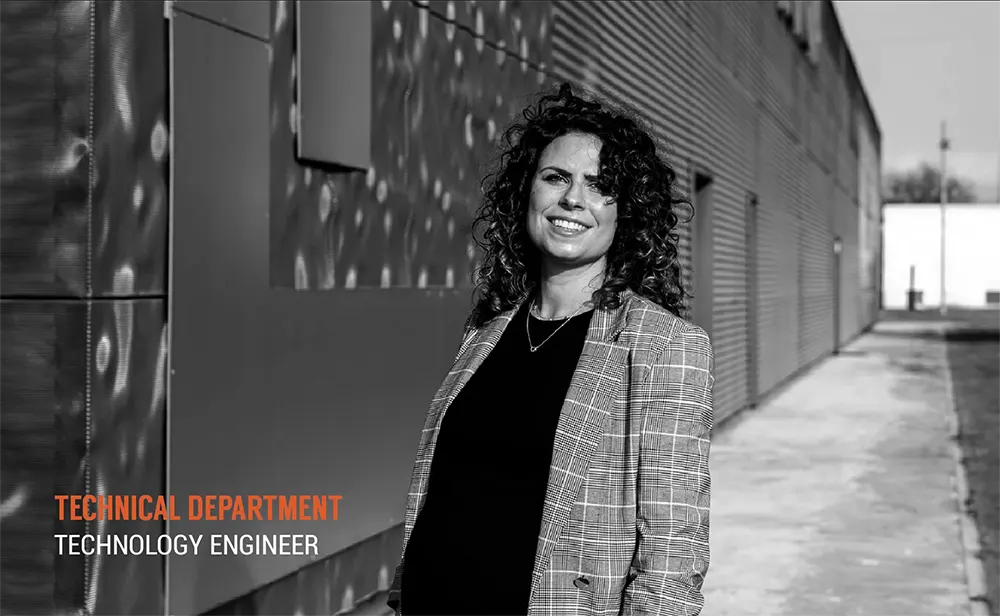 What is your department and function?
I am part of the Technical Department, where I'm head of Production Control.
My position involves managing projects from reception to completion, from a global point of view: quality, production and better customer service.
On a day-to-day basis, I review orders and check every requested technical and quality requirement. With this information, the next step is to plan the manufacturing stages to meet the delivery deadline agreed with our client. Once launched, I check the follow-up of said plan, coordinating all the tasks to be carried out by the manufacturing sections, including subcontracting (if necessary) and also keeping control of the suppliers of these activities. This also involves keeping good control of the purchases necessary for manufacturing, with optimal management of raw material warehouses.
And I analyse all of this globally, using different production and quality indicators. It is planning work which is more focused on the office, not so much in the plant.
"Controlling production means managing each project optimising quality, the manufacturing flow and customer service"
When did you become part of the team?
I've been working at Freeze Cast since 2011. In the beginning, I was learning everything about the products that are manufactured and their characteristics and discovering the technical aspects that each order entails. Little by little, I began to coordinate the activities developed by the different departments regarding each order or project with a client. It is very important in my job to take into account all issues related to production and quality, always focused on meeting the needs of our clients.
Why engineering?
It's funny, I wanted to be a physical therapist, but one of my high school teachers realised that I was very good at science, and I was encouraged to take this road.
Once in the engineering faculty of Valladolid, despite being a very masculine environment, I felt that we were on an equal footing. In addition, the few women in my class stuck together.
In hindsight, I certainly encourage women to study a technical degree and to live this industry with passion. In addition, we have qualities that allow us to manage in a very efficient way. I personally work hand-in-hand with many other departments, hence the importance of management.
Later, I have specialised by doing several masters and specific courses, including a master's degree in Production Management and Improvement in Industrial Processes.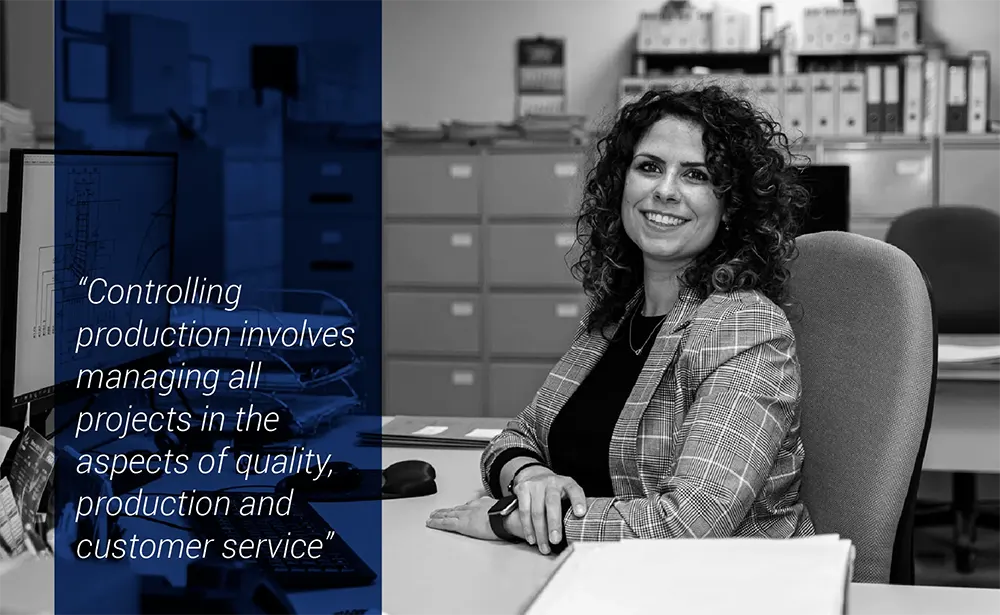 What is your biggest hobby and how does it fit in with your work?
I love travelling. I think that travelling always helps somehow in our day-to-day life; you gain experiences, see different points of view and you learn about other cultures and ways of living, especially with the closeness that doing it in a motorhome brings. It opens your mind.
With sport I free myself and disconnect, I charge my body and mind with energy. Running, cycling, paddle tennis, it depends on the moment.
And I love to dance salsa and bachata, although currently, I'm about to have a baby, so I had to leave it on standby.
And what is Carla Villegas like?
I believe that I am an organised person, which I consider essential to be able to organise production and to properly manage projects and their deadlines. I also consider myself quite a responsible person, decisive and proactive, and all this helps me to be more efficient, prevent possible problems and solve them if they do arise in the end.