What will you find in this post?
Quality Controls
Types of non-destructive testing
Heat Treatments
Machining
Qualifications
Quality is the compass that guides people within the company. A quality culture that is present in each of the processes we carry out to produce our parts. Such is the company's commitment to quality that we have committed to continuous training and improvement for all employees as well as actively improving our facilities and our processes. Below you are cordially invited to visit FREEZE CAST and learn about the processes that make the parts you get for your pumping solutions the highest quality on the market.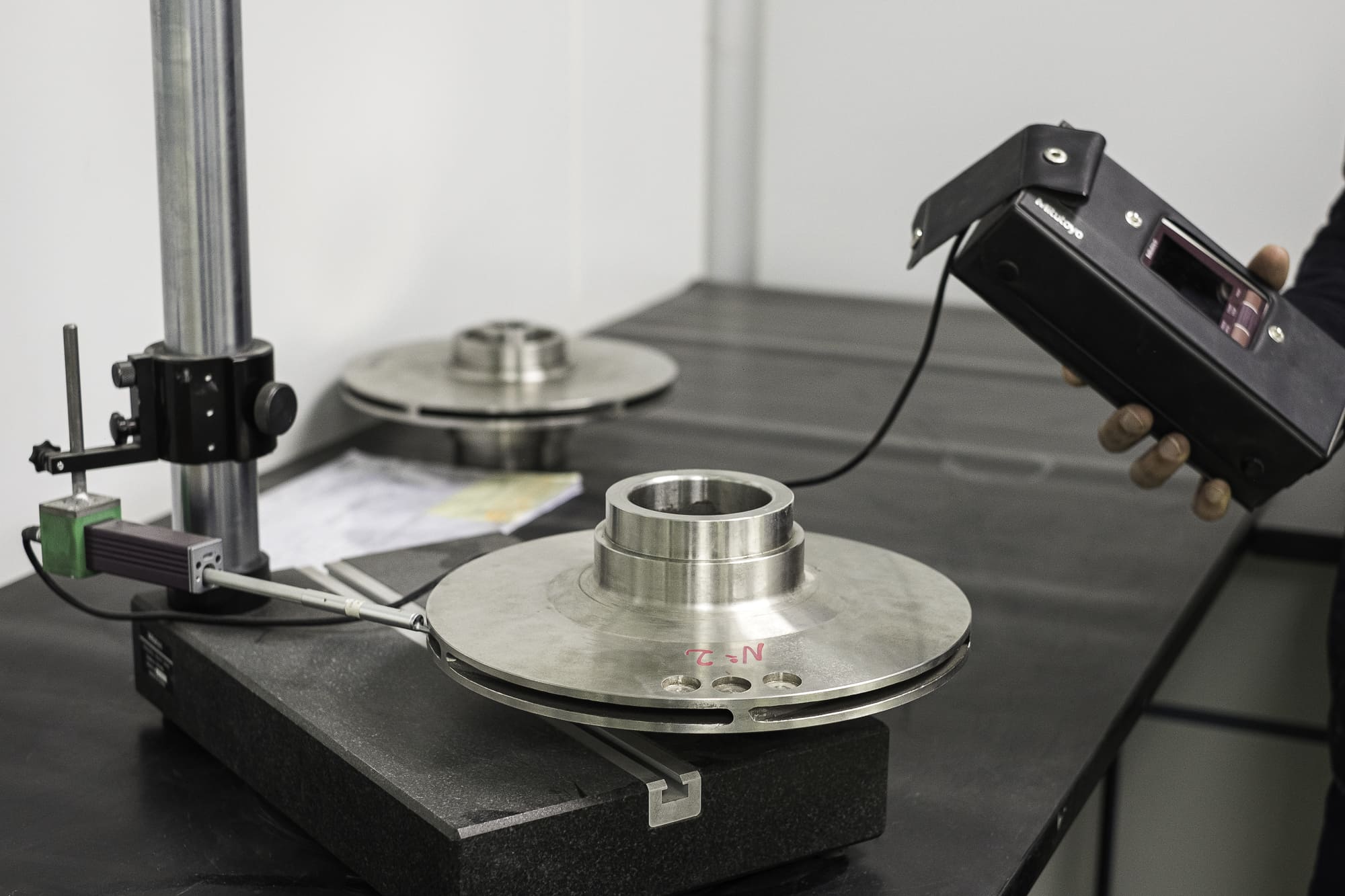 First stop: Quality Controls
How do you ensure that the products you manufacture meet the strictest quality standards? The answer lies in non-destructive testing. Non-destructive testing is a quality process that does not alter the shape or properties of parts. In other words, they do not cause any damage. These types of tests are used to study the physical, chemical or mechanical properties of some materials such as stainless steel.
Types of non-destructive testing
At FREEZE CAST we carry out different tests to guarantee the highest quality to our customers:
Liquid penetrant testing
This test is widely used to detect possible defects on the surface of materials. It is a non-destructive analytical method to detect surface discontinuities in materials, such as cracks, fractures, porosity, overlaps or joint defects. Liquid penetrant testing can be performed on any solid non-porous material, such as metals and ceramics. It is commonly used to detect defects in castings, as for example, to discover flaws in corrosion tests on materials.
Magnetic Particles
The magnetic particle testing technique is a procedure used in the detection of surface or subsurface defects. It is based on the accumulation of particles of ferromagnetic material, due to the leakage fields that such discontinuities produce in previously magnetised materials. This is why only materials with high magnetic permeability (ferromagnetic) can be examined. That is, steels in general.
PMI (Positive Material Identification)
We recently put the spotlight on this test in our blog, if you missed it you can read it here: What is positive material identification test (PMI) and why is it so important?. However, here is a refresher on this type of non-destructive testing: Simply put, it is a rapid, non-destructive test method to verify the chemical composition of metals and alloys. PMI can be used to verify that supplied materials conform to appropriate standards and specifications.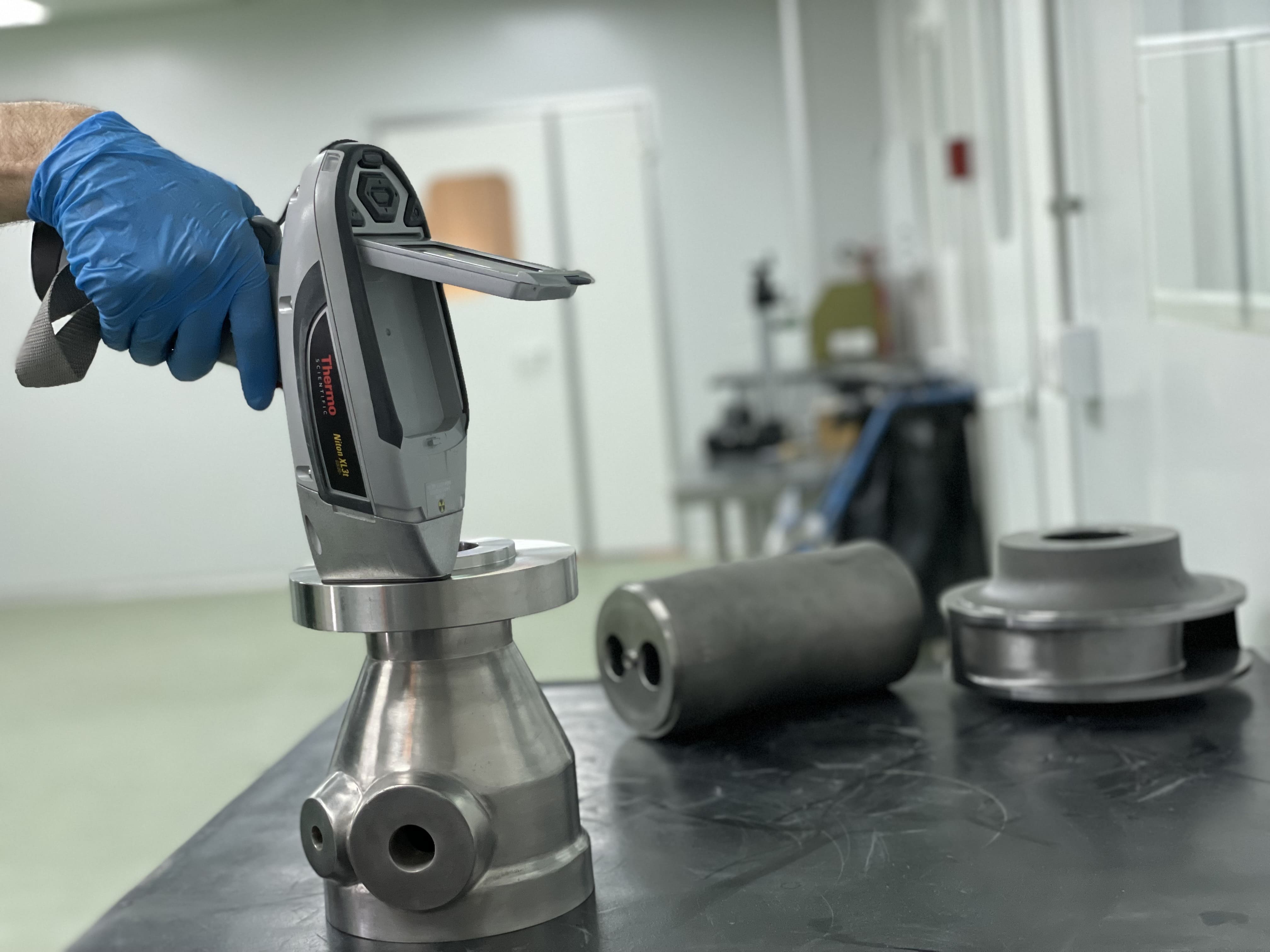 Dimensional Control
Accuracy and compliance of component sizing with respect to drawing and design is one of the first and foremost key elements for good performance. Along with a strategic parameter for monitoring processes. Thanks to this it can support the various needs of a client along with the life phases of a component: From traditional dimensional reliefs to three-dimensional scans of components, from first product verification to mould validation, from CAD comparison to reverse engineering, to the design and execution of measurement plans, to the drafting of dimensional test procedures, all the way to statistical process analysis and statistical monitoring of measurement systems. From our plant we ensure that our customers' parts get accurate results, using reliable measuring systems, in a very short time.
X-Ray Test
Radiographic Testing (RT) is another non-destructive testing method that uses either gamma rays or X-Rays to examine the internal structure of manufactured components identifying any flaws or defects in the components.
Ultrasonic test
Ultrasonic testing, also known as non-destructive testing or simply UT testing, is a method of characterising the thickness or internal structures of a part under test by the application of high-frequency ultrasonic waves. Did you know that…. The frequencies, or pitch, used for ultrasonic testing are many times higher than the limit of human hearing, most commonly in the range from 500 KHz to 20 MHz.
Pickling/Passivation
These tests serve to maximise the protection of parts against corrosion and thus maximise their quality. We recently told you in detail everything you need to know about this test in our BLOG, you can read it here: What is pickling and passivation of steels?
Heat Treatments
What is heat treatment and Why is it important for the quality of your centrifugal parts? We're glad you asked… Heat treatment is commonly used to alter or strengthen the structure of materials through a process of heating and cooling. It offers a number of advantages, including:
It can change the physical (mechanical) properties of a material and aids in other manufacturing steps.
It relieves stress, making the part easier to machine or weld.
Increases strength, making the material ductile or more flexible.
Introduces wear resistance (hardness) characteristics, either only on the surface or throughout the part.
Improves brittleness: Some metals can become weak or brittle once exposed to a given environment, so they need to be treated to address this issue.
It can improve the electrical and magnetic properties of a metal, which will improve its compatibility with other materials.
Steel materials benefit greatly from heat treatments, especially in manufacturing processes such as hot forming or after welding.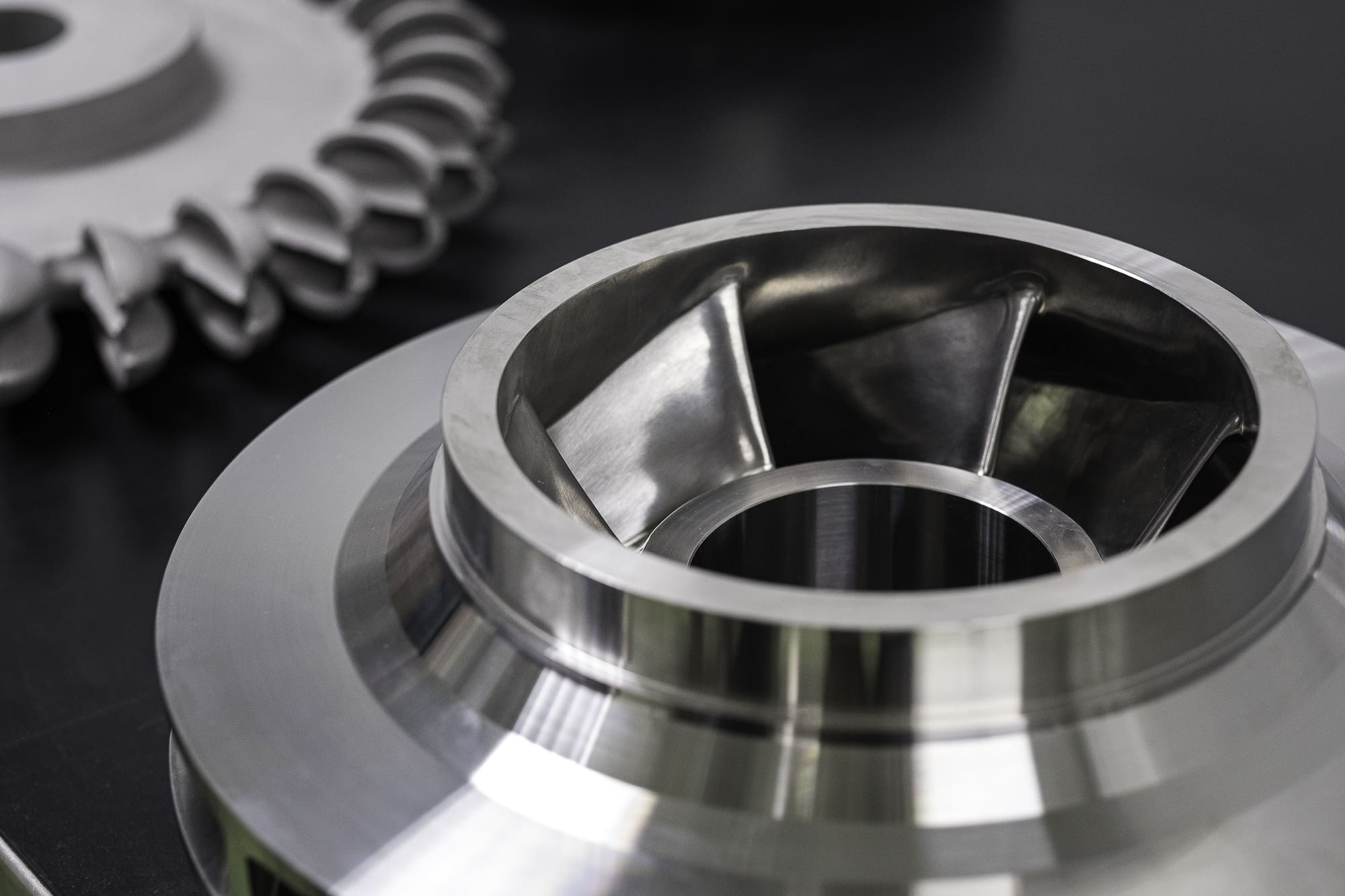 Machining
As an industry professional, you have probably heard about this process many times before. Machining is a process in which a material (often metal) is cut to a desired final shape and size by a controlled material-removal process. The custom machining services provided by FREEZE CAST deliver outstanding quality and service. No matter how complicated or challenging the part is. In this article "Part machining solutions", you can take a closer look at our workshop and find out more about the machines we use to ensure the highest quality for our customers. Obtaining machined parts provides your company with a series of benefits, among which we highlight that the parts you acquired are finished and ready to be assembled in the final equipment and you save time and cost in the production chain. Moreover, the machined pieces are free of defects, so you don't have to worry about possible future costs caused by defects found in tests to which the piece is subjected.
Qualifications
Now you know our processes, which are backed by the following qualifications. Always focused on guaranteeing our customers the highest quality in the parts they purchase for their equipment:
ISO 9001: This is a quality certification, which ensures our ability to meet customer needs.
ISO 45001: Designed to prevent work-related injuries and illnesses and to provide safe and healthy workplaces.
ISO 14001: An internationally accepted standard that outlines how to implement an effective environmental management system. It is designed to help organisations remain commercially successful without overlooking their environmental responsibilities.
NORSOK M650: Qualification for manufacturers of special materials (such as in our case stainless steels). We tell you all about it in detail in this post: NORSOK M650: an essential requirement for the offshore industry.
TÜV AD 200 WD: International recognition for quality and safety
NUCLEAR: We manufacture parts adapted to the requirements of the nuclear industry
B.P APPROVED SUPPLIER: BP is one of the largest oil and gas companies in the world, and FREEZE CAST is approved by them for quality in the supply chain, innovation and performance excellence.
STATOIL APPROVED SUPPLIER: Statoil is a Norwegian oil company. To be a supplier these are the requirements: safety, security, sustainability.
End of tour
Now you know the processes that make our parts of the highest quality for our customers. We are constantly optimising our activity to ensure components that guarantee the productive activity of the companies that entrust their projects to us. Tell us about your project and put yourself in the hands of specialists.