When and how did you begin working as part of this team?
I've been working at Freeze Cast since 2011. To begin with, I oversaw Occupational Health and Safety, and from 2017 I was also in charge of the environmental part.
I've always enjoyed the health sector; in fact, before training in the occupational risk branch, I studied to be a Higher Clinical Diagnosis Laboratory Technician and worked as that. Later on, I was very attracted to the subject of Occupational Health and Safety and decided to train along those lines, because it is a very important matter in any company, whatever sector it is devoted to.
My first contact consisted of giving some training courses about occupational risk prevention to the company staff.
Could you tell us about your career path in the company?
As I said earlier, I began by giving some staff training courses. Gradually, I began undertaking some occupational risk prevention matters; and now I oversee managing and coordinating the entire Occupational Health and Safety System and the Environmental Management System.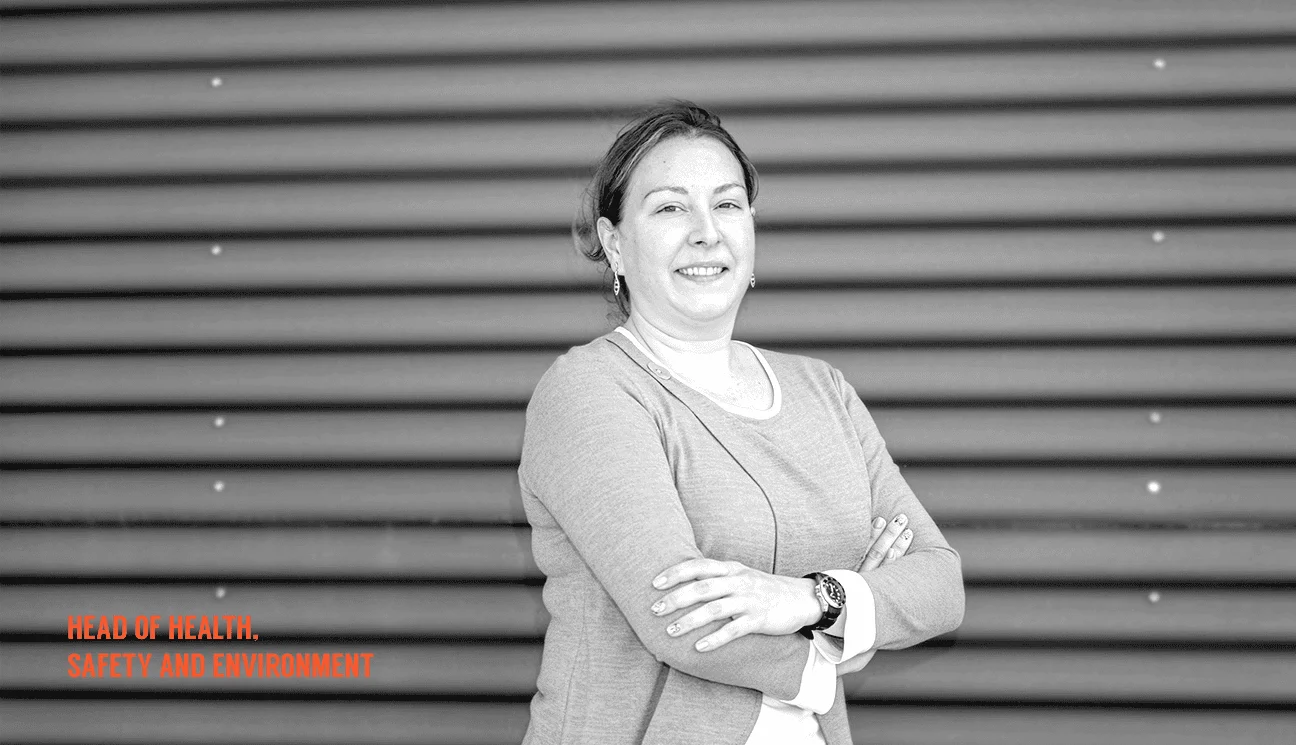 What tasks do you carry out in the company? What exactly is your job? Link your activities to the values of the company
After implementing the Occupational Health and Safety and Environmental Management Systems, I took charge of their control and maintenance.
My post involves managing and coordinating both systems, in all their aspects: documentation, training, legal requirements, inspections, reviews, instructions and safe work operatives, etc.
In the day-to-day running of the company, I carry out the tasks necessary to provide continuity and regulatory compliance to both systems, according to the reference regulations (ISO 45001:2018 and ISO 14001:2015) and the applicable legal requirements, apart from ensuring that the work carried out by the company is always under safe occupational processes and techniques.
Fortunately, Freeze Cast provides us with all the necessary resources to prevent any risk and to safeguard the health and safety of its workers. We give safety maximum priority.  
Why the health, safety and environmental field?
Risk prevention, occupational safety and the environment are at the forefront of our minds and have been very important in the day-to-day functioning of the business world for several years. This extends to society as a whole.
Working under optimal health and safety conditions always has positive repercussions on all aspects of the company (productivity, profitability, improvement of the internal and external corporate image, etc.), and contributes to the achievement of said objectives. Also, improving the health and safety of the workers is very gratifying.
What do you think has been the biggest change in Freeze Cast in this field? What developments do you foresee over the next few years?
Freeze Cast has implemented a continuous improvement system in both aspects (Health and Safety and Environment) and devotes all possible media and resources to that end.
This effort has achieved a large reduction in the number of accidents and the seriousness of those accidents. We are well below the national indices for the sector and in 2019 we reached the milestone of 0 accidents.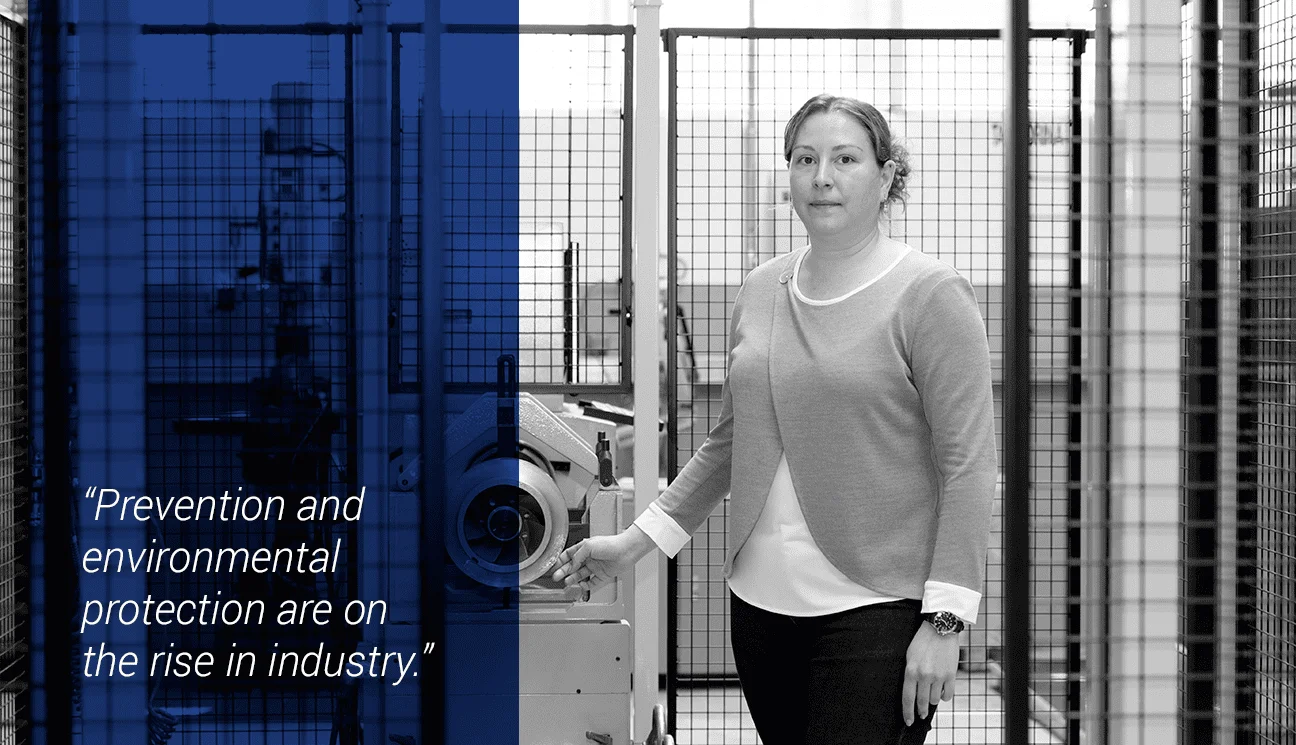 How did you become interested in a such an industrial environment? Would you encourage young people to become a part of it?
The industrial environment offers a multitude of possibilities in my field: it is a sector under constant evolution, as shown in the permanent obligation to identify, manage and adopt new preventative measures to deal with emerging risks and it is always possible to improve some aspect, practice or operation, which makes it a great opportunity. In addition, it has a great effect on the workers, the environment, and therefore on society.
Of course, I encourage young people to do their bit to achieve a society with an optimum preventative and environmental culture. If these values are instilled in your workplace, it will also affect your day-to-day life.
What's your greatest hobby or passion? Has it helped you at all at work?
Personally, I love nature: going out for a walk in the countryside, hiking in the mountains, etc. I think it helps me to gain a greater appreciation of how important it is to protect and preserve the environment.
In addition, I've got a garden at home which, when the weather is good, I fill with plants and flowers. I keep a small vegetable patch which I enjoy taking care of and, above all, harvesting its fruits. Ha ha ha.
I enjoy handicrafts and find them very relaxing, above all for the garden. It's always gratifying to give something a use and to see something you've made yourself.
Briefly, how would you define yourself? What is Elia like when she's not at work?
I am reliable and results focused and I believe your day-to-day self is directly reflected in your work. I also think of myself as an organised person, which, when it comes to dealing with such a wide documentary system and keeping control of all renewal dates, reviews, etc., is very important.